WE SUPPORT HAIRDRESSERS AND THE NEXT GENERATION
UST supports the world's largest private association of hairdressers, INTERCOIFFURE, and its social projects. For example, JAGUAR and TONDEO have both been supporting the international charity program "Education for Life" for several years. It offers professional prospects to children through training in hairdressing. UST also actively supports the German INTERCOIFFURE Herbert Burkardt Foundation, whose mission is to support talented youth in the hairdressing sector.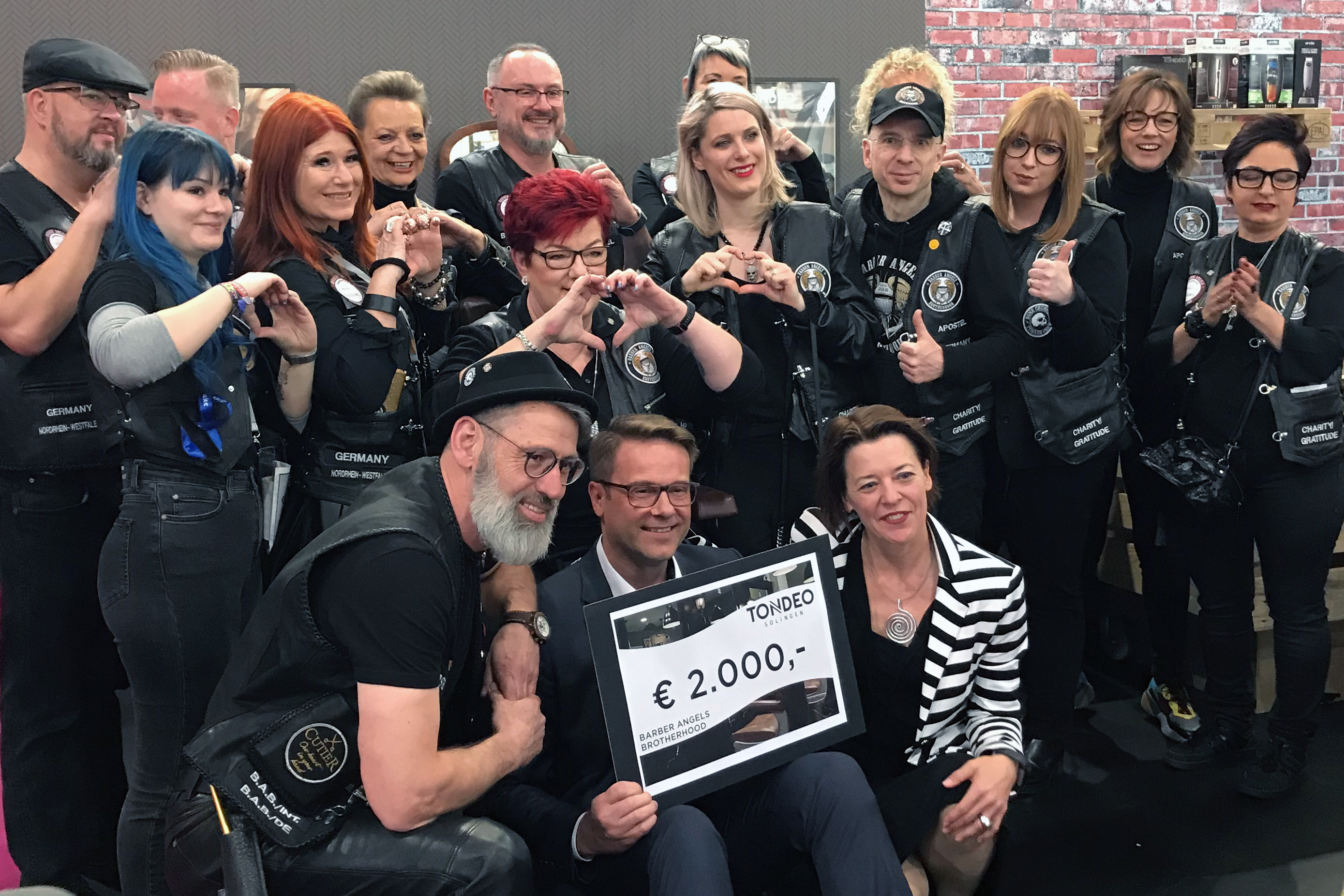 HATS OFF TO ANGELS WITH SCISSORS
In Germany, as elsewhere, UST supports social projects and volunteer activities by hairdressers – including the charitable association Barber Angels Brotherhood e.V. The "angels" give free haircuts and beard trimming services to needy and homeless people at regular intervals. This not only gives them a new look, but also helps them rebuild self-confidence and respect. Monetary donations from UST are intended to enable further work by the Barber Angels and to recognize the work done by the organization's volunteer members.